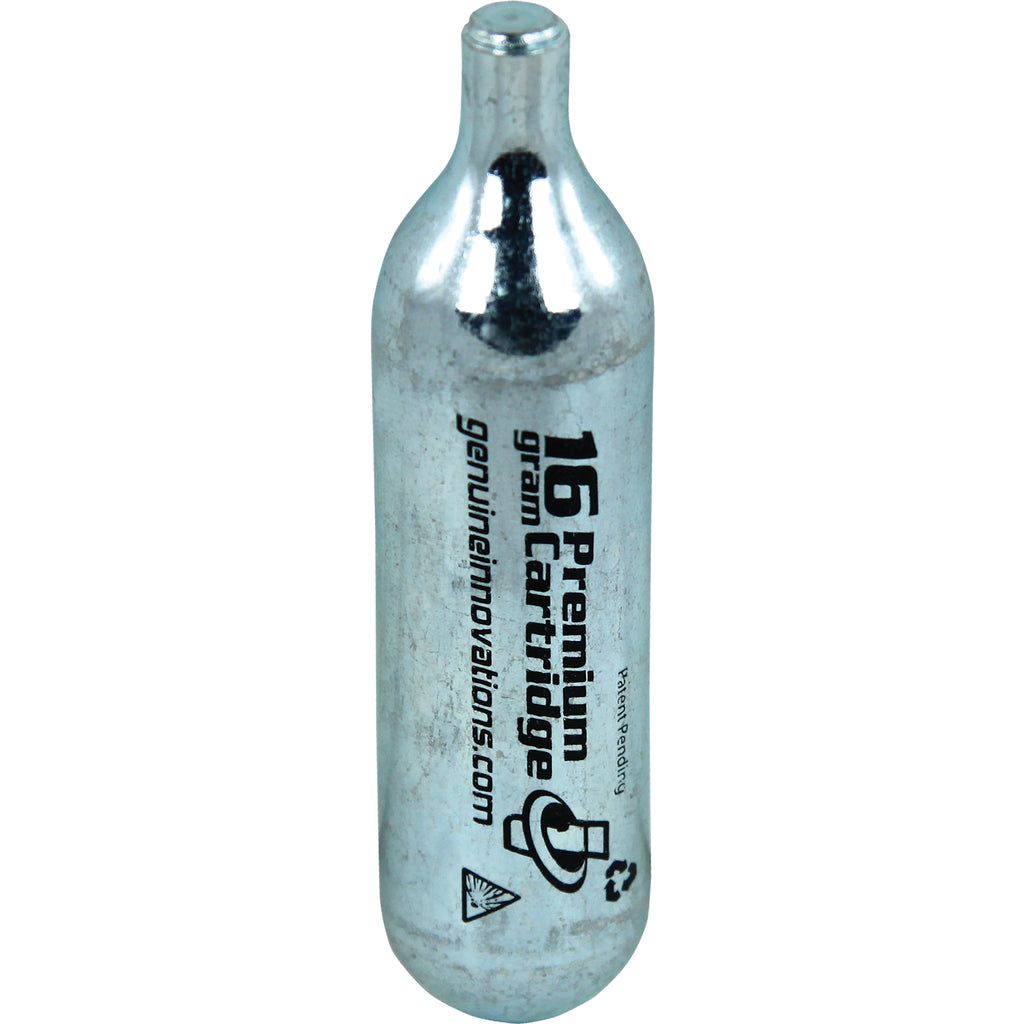 $4.19
$0.00
16 Gram Non-Threaded CO2 Cartridges
16 grams of our most popular size CO2 cartridge. These non-threaded CO2 cartridges are perfect for road tires and smaller bike tires.
16 gram non-threaded CO2 cartridges
Weight: 54 grams each 
There are a lot of CO2 cartridge vendors on the market. Why should you choose ours? Genuine Innovations CO2 is pure and clean - no additives and no oils that could gunk up your inflator head or your tire valve. Not all CO2 cartridges can claim the same.